Welcome to Racers Exchange Club Online. This is a FREE service to help race fans buy, sell and trade race tickets at FACE VALUE. Protect your renewal rights and help other fans at the same time.

We offer a message board that race fans can use to list their ticket trades. You may click below the green banner to go directly to the ticket trading area of our site.

Our Ticket Trader Message Board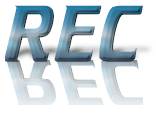 Please visit us all during the 2001 Season. Come back soon and come back often and please tell a friend about us.